BID-WIN-COLLECT Our auctions feature products and services that you can enjoy at amazing auction deals! We are auctioning off art classes, camps, service packages as well as art, fashion, jewellery, home decor by independent artists from Canada and beyond. Businesses will also be featured in our auctions so watch for services and products from an array of companies who support the arts too! Restaurants, grocers, retailers as well as service providers from all over the country are participating in our auctions!
Our goal with these auctions is to help you find unique items to bid on and collect while discovering new talent and services while also supporting our studio. Partial proceeds from our auctions are used to support our programs which provide art education to over 250 students per month.
We offer our clients two ways to participate in bidding wars!
First is to join our VIP Group on Facebook to view daily auctions. Our VIP Group also offers specials and promotions for members, previews on new arrivals as well as daily auctions.
Once you have joined our VIP Group, be sure to register for our monthly auctions on Charity Auctions Today. These monthly auctions will happen over a period of two weeks and allow you to bid and buy directly online.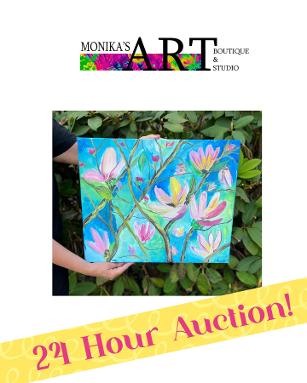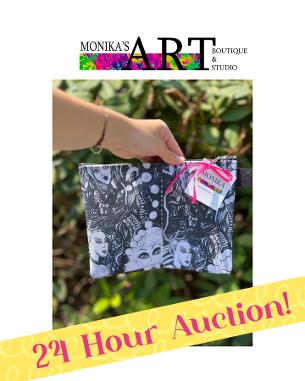 Are you a business owner?
Participate in our auctions this year! Meet new customers and support kids art programming! Please email us below to register and learn about the full benefits of working with our auction team! We offer our business partners a portion of the sale of their items, social media marketing on all our platforms and no upfront costs to participate in our auctions.