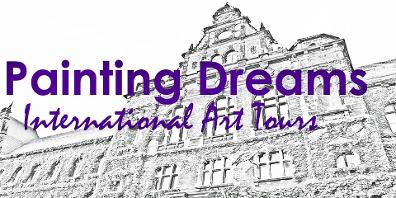 Painting Dreams International Art Tours
Europe Retreat-Annual Opportunity
Wroclaw and Gdansk, Poland
RSVP FOR AN INFORMATION SESSION AT OUR STUDIO BY EMAILING US AT MABARTSTUDIO@GMAIL.COM
LEARN ABOUT THE TOURS, WHAT TO EXPECT AND REGISTER FOR A LOCAL OR INTERNATIONAL RETREAT THIS YEAR!
These retreat opportunities are focused on emerging and established artists or art and culture lovers wishing to explore different locations around the world while participating in daily art classes and art business building. The goal is to stimulate and refine artistic and business skills while working with creatives in new locations. The annual European tours will include accommodations, transportation, breakfast and lunch meals during organized activities booked by a third party provider. All accommodations will have double occupancy, single occupancy rates are available upon request.

Please feel free to contact us for further information at 604 999 6177.